Financing
Contact Us  idonate.ie.visa@gmail.com


Energy Source Partners offers the following financing solutions for your home and business: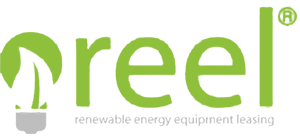 REEL is a leader in financing the renewable energy industry. Its exclusive financial relationships allow flexibility to offer more specialized commercial and consumer finance solutions through a variety of products and services, which are designed to improve liquidity, cash flow, financial statement management, and capital creation. Its expertise in renewable energy technologies includes geothermal, solar, wind, hydro electricity, and biomass. REEL offers traditional loans with a variety of term and rate options.

Pathway Lending is a non-profit, providing financing for economic development and energy efficiency in Tennessee. Founded in 1999 as a local small business initiative, Pathway has grown into a state wide economic development leader. It offers 3% for five-year loans and 5% for 10-year loans which makes this an affordable solution for any business.
Pathway's Impact:
553 loans totaling more than $57 million
309 Tennessee businesses financed
1,625 new jobs created
3,750 jobs retained


The Electric & Gas Industries Association (EGIA) is a non-profit organization dedicated to advancing energy efficiency and renewable energy solutions through the home improvement and renewable energy industries. EGIA has facilitated the financing of over 40,000 residential and business projects valued in excess of $800 million, and administered over $300 million in rebate payments. EGIA offers a variety of loans to both commercial and residential clients.
Please contact us for more information regarding any of these financing solutions.